Special Extensions (jD 3.2)
Category: Special Extensions (jD 3.2)

Special Extensions (jD 3.2)
Subcategories: 0
Files: 3
This Category has "Add-ons" for the jDownloads 3.2 & 2.5 Series that allow jDownloads to integrate with other Extensions (e.g. for SEF/SEO, AlphaUserPoints and other Components). If you need extensions for the older jDownloads series the look in the 'Archive' category.

Downloads: 3

Community Builder Plugin for jDownloads3.2
2.0.10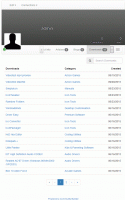 JComments Plugin for jDownloads
2.3
JComments is an extensive comment extension for Joomla. To use it with the jDownloads series 3.2.x you must download this file. Afterwards copy the unzipped file to: components/com_jcomments/plugins.

Komento Plugin for jDownloads
0.3c
The Komento Plugin allows you to use the comment component Komento with the jDownloads series 3.2.x. This version of the plugin does not support older Joomla or jDownloads versions.
Notes:
Make sure that the option "Activate support for all Joomla content plugins?" is activated in the jDownloads configuration Frontend tab!
Usage:
Please copy the unzipped file to the Komento component subfolder '/komento_plugins' in your Joomla installation. Then check the settings in Komento.
Comments are only possible in the Downloads details page.