Sunday, 28 April 2013 11:52

For the next weeks it is planned, that the testing team starts with his work on the new jDownloads 2.5 version. But the team is shrinked over the last years, so we have not enought members at the moment to test the new version extensive and in an acceptable timeframe.

So we search new members for the team! When you have just a little free time and experiences with Joomla 2.5 and jDownloads 1.9, you are welcome!

For beeing part of this greate team, you only need a user account in the support forum. Afterwards send me (username: Arno) a short private message, that you wishes to be added to the team. That's all! But please mind, that it is useful only to join to the team, when you have experiences. You can not use any test releases on your productive website!

Please note, that we have changed the future release identifiers (see table list). So it is easier for the users, to find the correct release for the installed Joomla system.


| Joomla Release | Compatible jDownloads Release |
| --- | --- |
| Version 2.5. | Version 2.5.x |
| Version 3.0 | Version 3.0.x |
| Version 3.1 | Version 3.1.x |
| Version 3.5 | Version 3.5.x |
Saturday, 02 March 2013 13:32

New users of jDownloads contacted me very often in the past and asked: "Where can I find a documentation for jDownloads?".

But now your search is over, because we have published the new documentation center today!

Click here to go to the new jDownloads Documentation website!


We have converted the old FAQ to the new documentation and have also moved all video tutorials to this new location. You will also find a lot of additional help about jDownloads soon. It is planned, to build a source directory with all existing extensions for jDownloads. Shortly will we add a possibility to submit a new source for visitors. Currently visitors can already submit new documentations items.

 
Friday, 09 November 2012 00:00
I recently received a bunch of request by email about the upcoming version of jDownloads 2.0, the current development status and what is planned for the lastest Joomla version 3.0.

Here are a few informations about the current situation:
At this time, there are separate version for Joomla 1.5.x and Joomla 2.5.x. Unfortunately the core team has changed a great number of things in the 3.0 release. Therefore it is impossible to use the same installation files for Joomla 2.5 and 3.0 at the same time, because of that there must be an own version for Joomla 3.0. The edition for joomla 3.0 is in progress. But it is based on the version 1.9 and does not contain any changes of the jD 2.0.
I currently work on the complete rewritten jD 2.0 (with MVC structure) every day, but cannot do this the whole time. It is a lot of work, to create the source code from the ground up. But I have to accomplish this, to ensure, jDownloads is even full compatible to the joomla core functions and his techniques in the future.
To create the backend functionality is the most work for a Joomla component. This task is about 80 percent finished and I hope, this operation will be completed in the next weeks.
Afterwards the mission is, to rewrite the frontend and I think it needs about 6 weeks to be done. The frontend output shall be still more flexible than in the current version.
Update 2013-01-21:
I know that many users wait on the new version. But all good things needs time ("Soon ripe, soon rotten"). I do what i can, but many new features must be added. So i will not call again a circa publishing date. I can only say: It is ready when it is ready.

Tuesday, 02 October 2012 13:26
The Compass Security AG has informed me, that they have found a security leak in the

jDownloads

component. So I have published a fixed version for Joomla 1.5.x and 2.5.x today. It is highly recommended for all jDownloads users, to update jD to this fixed release.

Please accept our apologies for this mistake.

Joomla 1.5.x. Download
Joomla 2.5.x. Download
Wednesday, 15 August 2012 12:07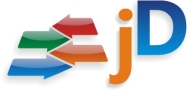 Today we published the Last Downloaded Files modul for all Joomla 2.5 users as well. So the most modules are now ready for Joomla 2.5. The work on the new jDownloads version 2.0 goes on, but needs some more time.

Update 2012-08-22: Version 2.0.1 published with module output fix.
Tuesday, 10 July 2012 00:00
In the last months it was very silent here. Only small fixes were published from time to time. So some users tought that the jDownloads project 'sleeps'. But its just the outher way round! I work every free minute on the new jDownloads version for Joomla 2.5. The coming version 2.0 is complete new developed and uses the MVC pattern. Also new features are planned for this new release. I can not predict a publishing date for it yet, but I hope it will be finished on August 2012. But also the testing team and the translators need their time. You can find more informations about the new release in a few weeks.

Until we can publish jDownloads 2.0,  we support the Joomla 1.5.x jDownloads version. We urgently suggest, to update your Joomla 1.5.x installations to the last Joomla 2.5.x release.


Wednesday, 22 February 2012 03:05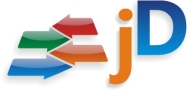 Today we have published jDownloads 1.9.0 Stable Build 925. This is now also compatible with Joomla 2.5. The developer from the JComments has also published in the last days his new 2.3 release for Joomla 2.5. So it was possible for us to add the support for this excellent comments component again.

Please make a update to this latest jDownloads release. For more informations read the download details page.

Friday, 02 September 2011 11:46
Four weeks ago, we have published the first jDownloads release for Joomla 1.6/1.7. Since that time, we have revised it and updated a few plugins and modules, too.
You find them in the Download area in this Category.

The next step is, to works on a complete new developed jDownloads 2.0 version with MVC architecture. But this work is only in a early stage and more information will come in the next weeks. Befor the jDownloads release for Joomla 1.5.x has ended the development and we will only publish bugfixes until the end of the year. So it is recommend toupdate your website from Joomla 1.5 to Joomla 1.7 in the next months.

To make it easier for all translators, we have added jDownloads on www.transifex.net. Every interested user can now easy join to a translation team and start to work. We currently search translators for: Turkish, Norwegian, Greek, Finnish (but any new language is welcome). You can check all the languages which are in work here. It is planned, to add all finished languages in the jDownloads stable release (will be released next week).