| | | | |
| --- | --- | --- | --- |
| jDownloads 1.9.2 Beta for Joomla 3.1 Published! | | | |
Written by Administrator
Sunday, 26 May 2013 00:00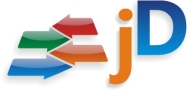 We received a bunch of request from users, to make in a first step the current jDownloads 1.9.x version compatible to Joomla 3.1. We have done this in the last days and can as result publish today a first compatible jDownloads release for Jomla 3.1.

This version has the same functionality as the jDownloads v1.9.x for Joomla 2.5. Included are language files for 15 countries. Please mind, that the known limitations are the same, as in the 1.9.1 version for Joomla 2.5. We have also published first modules and the content plugin for Joomla 3.1. For more informations read the download details page.

The previously announced complete new jDownloads 2.5/3.1 release is still in work and will be published this summer.